Hi! Welcome to the Catholic Blogger. It is funny that in the same way I am welcoming you, I too am welcoming myself. I am welcoming myself to a new endeavor…an exciting, but scary one. Although I began my Instagram account a year ago already, It is only now that I am conceptualizing it and deciding to tackle it full on. Here I stand with shaking feet full of fear but simultaneously a deep desire to share my faith more. After weeks of preparation and contemplation I have decided to take the plunge, the leap of faith into this new start. So here goes nothing.
Who am I?
A bit about me…my name is Caitlin; I am a born and raised South African Catholic only at the ripe age of 22. I am studying Architecture at the University of the Witwatersrand. I am finished with undergrad and I am currently in my internship year out, which is a requirement before post-grad. Although I attended a Catholic school and had different formations from Sunday school, to my high school's youth group, and the church's youth group/catechism program called Life Teen, I have found that I have learnt the most through my personal endeavors into the faith
My personal faith
Post-confirmation I already felt my faith becoming more serious. I felt the want to draw closer in frequenting mass more which especially sky-rocketed at varsity level. A multitude of physical implications did this beyond just the grace of God leading me to make decisions. For starters I decided to be involved more in my church by leading Life Teen and teaching the teens, which I participated in for two and a half years. I realized the importance of having a catholic community. I decided to read more, to listen to more, to pray more training myself into more frequent prayer such as the daily rosary, and mass among other things. Suddenly my faith was more alive. I was blessed to go to Rome for Holy Week for the Univ Congress 2018, which very much opened my eyes to my Catholic faith in the world and the real presence of the church as God's kingdom.
With all this said nothing was to prepare me with what was to come. The spiritual desert. The depression, the immense attacks of faith the thoughts plaguing me of doubting God's existence, God's love. My prayers became a struggle, my work ethic plummeted, and I wanted to drop out of my degree. By the end of first semester in second year I was not okay, and I did not understand why. With the thin piece of thread I was holding onto, I made up my mind to go to God in prayer. Specifically in the mass, in the rosary, and in adoration every day for the entire 6-week break before semester 2. I said to myself, "if God really is there and if it all really is true then surely He will help." God did just that and continues still. From it I never expected the level of depth my faith would reach, more so the level in which I would find who I truly am and what it means to be human, and how practicing a Catholic life is deeply embedded in that identity.
What's Catholic Blogger all about?
When I began Catholic Blogger, the main aim was to help promote my mom's business Catholic Devotions. Although it still hopefully does help that, I realized the need to be authentically myself in my writing. My mom tells me from previous posts that I write beautifully. (Not sure if a reference from my mom counts for anything). I guess the best way to discover that is through writing and sharing more through this platform.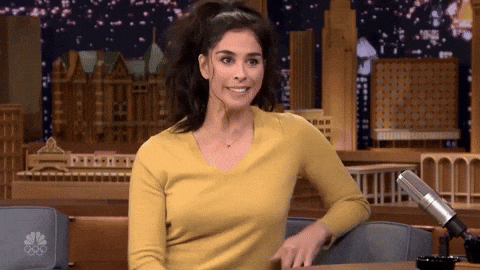 Fast forward to May 2020 and I am writing the first piece for my blog. A lot of my resources from which I am building content will be coming from books I've read by various authors such as venerable Fulton Sheen and Jacques Phillipe, to videos that I have watched which is everything from Ascension Presents to Sensus Fidelium, as well as from official formation through Opus Dei.
With the content I hope to share short reflections and meditations, review, reflect on or suggest books and films, explain teachings, different devotions and traditions, promote the sacraments. In general how to apply a Catholic manner of living in our everyday lives even in the smallest things and why it is worth it.
Bear with me as I refine my writing style, my content and my Instagram page, I am new at this. I hope to hear your thoughts on the things I post in order to know where I should be going with it all.
Deus Benedicat, Cait